Great. Just great. Just when I was starting feel comfortable in my own role as wife and mother and poop scooper, a new label comes out that only serves to highlight my inferiority.
Alpha Moms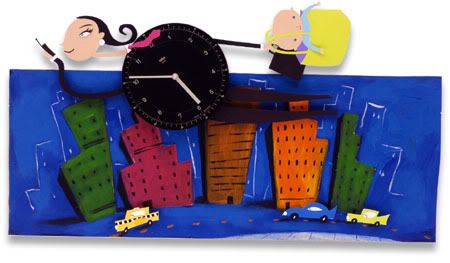 We all know them. The last place I lived was slam full of them. These are the hyper organized, SUV driving mothers who's children are in soccer,ballet,flute and piano, karate,swim team. They are the moms who run home businesses, have a housekeeper and maybe even a personal chef, but not for baking brownies, that's their job as Alpha Mom. They are wealthy enough that their home business is just for 'fun money' to pay for trips to, you know, Those Places. Bermuda, Bahama (come on pretty mama) Key Largo, Montego,(baby why don't we go down to Kokomo, we'll get there fast and then we'll take it slow). They don't have jobs outside the home, usually, because they are far to busy being Alpha Mom, and hubby has a good job to pay the way.
I'm not an Alpha Mom. I'm not even Beta...Delta maybe. I have this hopelessly old fashioned idea that kids should have time to play. It's important, in my world, for 8 yr old boys to lay in the back yard and stare at the sky, or to cross the road into the woods to build a fort out of bits of dead trees and bark, and decorate it with found objects (a deer skull, advertising signs). I want my children to understand that being a driven individual isn't necessarily the healthiest lifestyle. Ambition is great, it gets you ahead and I'm all for that. But one does not have to be BUSY all the time. I also think the kids at the school would rather eat Oreos than homemade sugar cookies with little pink hearts drawn on with royal icing. (I know this, because I tried it. Trust me, they'd rather have Oreos.)
The concept of "playdates" kind of saddens me. I recognize the need to scheduling in advance, since often friends live across town or have both parents working, so I get that. But, whatever happened to running across the street to see if Bubba can come out for a game of dodgeball? I think it may have gone the way of aprons and family drives through the countryside (My parents called it "going out to join the Wild Bunch, and I despised those road trips with an all consuming passion)
Alpha Moms have always been around. They're the ones who make homemade cookies for school parties, who chair every committee, who run just about every event at the church. They have Daytimers and Blackberries to keep things straight, and their days are scheduled down to the last minute, from the time they get up (5 am, so they can get laundry started, dinner in the crock pot, cookies in the oven, and berries on their children's organic granola breakfast)to the time they wash down the xanax with a glass of mid-grade chardonnay (10 ish, or later).
I wonder when, if, they'll burn out, or if they're just that type-A personality who must must Succeed Or Die Trying. I worry that the media, who is marketing to these people (apparently they buy more than the average jane), are setting a standard that is unreachable for ordinary, middle class, just trying to keep their head above water type folk. Like they have for women physically. Now, we're supposed to be a size 6 AND spend all day flying around like a bee on speed?
Well, USA Today is acting as tho this is a new thing, these Alpha Moms. They're not new, they just have a name now. And more power to them, if that's what gives them a sense of accomplishment. I predict the pendulum will swing back the other way with their children. I have no intention of allowing their frenetic activity make me feel guilty for my apparent laziness.
Don't get me wrong, I admire (to a degree) their dedication to their children, their organizational skills, and their willingness to serve on committees. Someone has to do it. I just don't feel the need to go there. And, like with what size I'm supposed to be, I don't buy into the media hype that this is how I'm supposed to behave.
Pass the chardonnay, willya?